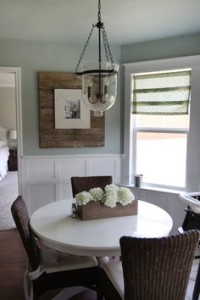 [image: http://www.pinterest.com/]
Trying to figure out the layout for your brand new home can be overwhelming at first. Finding a place for all your furniture can be stressful. The right mix of colors and textures can make or break a room.
Here are 5 simple steps to help you get the most out of your space:
Focus on the view
When working on a room space, you should take into account the view. Do you have a large window? Arranging your furniture around the window can be the perfect solution to have guests enjoy the view of your yard and the great outdoors.
Circulation
Every room should have a simple setup. Guests should feel comfortable walking around the room without feeling overwhelmed. For example, in a bedroom you don't want to place your bed in a corner because you will lose the circulation of the room. Instead, center the bed in the middle of the room or opt for a day bed. Overall, your space should feel comfortable and inviting. A room that is accessible from all angles is always the best.
Take Your Time
With every room, take your time to study the layout. It's always a good idea to tape an outline of your furniture on the floor so you can have a clear visual of what the room will look like before you place your furniture.
Increase Light
Is there enough light coming through? Try adding lamps and candles to brighten up the room. When you have a small enclosed room, using white furniture will brighten up any room.

A great design doesn't have to cost much, it's more important to have a space that functions. For more inspirations on designing your home, visit our site at http://interiorcollective.com/inspiration.