Without a doubt, the latest home renovation trends have centered on the kitchen. This isn't surprising given how much time we spend in the kitchen making meals, preparing for parties, or simply making a snack. With all of the excitement surrounding the kitchen we tend to forget the other rooms of the house, especially the bathroom. If you're looking to remodel your bathroom, take some time to consider the importance in selecting the right materials for the job.
One of the biggest complaints with cleaning a house bathroom is having to scrub all of the grout. This is a tedious, dirty, and just all around unpleasant task. Fortunately, your options for what surfaces you can use in your bathroom have opened up exponentially in the past ten years.
When working with your bathroom countertops it's difficult to beat quartz. HGTV ranks quartz as one of the most popular bathroom countertop surfaces and it's easy to see why. The reason people love using quartz in the kitchen is because of its nearly indestructible nature combined with its wide color palette. However there's one more benefit to consider—its nonporous surface makes it an incredibly clean surface.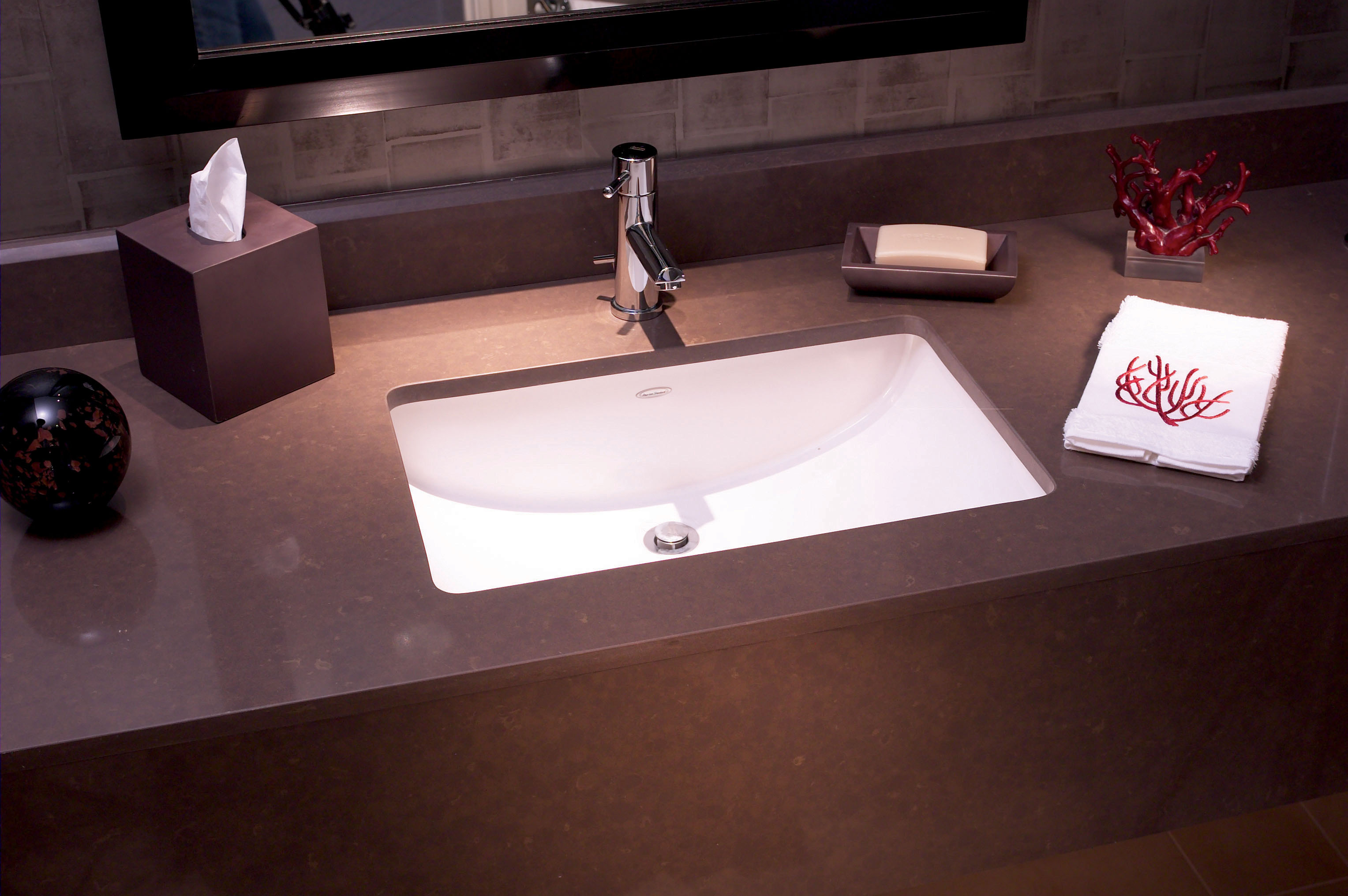 Tied with the kitchen, the bathroom is one room in your house that you want to keep as clean as possible. The bathroom is susceptible to a whole host of bacteria and germs. This is why scrubbing the grout around an old bathroom sink can be an extremely off-putting chore. It's also why quartz makes for a great way to customize your bathroom while also helping minimize any potential germ traps in your home. Being nonporous means that you don't have to worry about what might be lurking in surface cracks and fissures because there aren't any.
Hygiene aside, if you're doing home repairs or renovations in your bathroom, then you may as well make it look as good as possible. Again, quartz is a favored substance because your color options are much vaster than what you'll find available in any other rock countertop. In addition to the colors, quartz allows the greatest versatility in matching colors to countertop edges without restricting the overall look you're going for. Further, simply quartz looks great for years and years on end without the upkeep and hassle that you find in other countertops.
Even if your bathroom is small, you'll want help getting a new countertop in place. Call a professional company specialized in quartz to schedule a consultation to discuss how you can make your bathroom look fresh and vibrant for years to come. For more ideas and inspiration try the Visualizer interactive design tool at: http://www.caesarstoneus.com/vis/